Project Privacy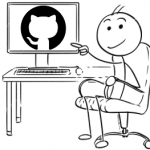 I value my privacy, and my clients do too. This is why some project pages are password protected.
Software Licensing
I do have a variety of Open Source projects that I work on when I have time. These include some example code as well as a personal budgeting application designed for Android, iOS and UWP mobile devices.
I use the Apache License 2.0 for most Open Source projects. I'm open to other  licenses as warranted.
You can find these projects on GitHub, or read more about them on the individual Project Pages.