Attendance Tracker
This application is an Open Source project designed primarily for mobile tablet devices such as the iPad or an Android-based tablet device (there are many).
Version 1.0 (Beta) Developer's Notebook

I like to keep and produce full design notes on projects where it makes sense to do so. This project's Design Notes are located here and include wire frame sketches and mockups, UML diagrams, and detailed notes about the project.
Project Source Code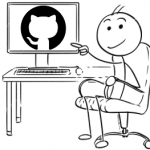 The working copy of this project's code can be found here.